On Friday November 5th, I get a very heartbreaking phone call from my brother telling me that he thinks mom had a stroke and is in the hospital.. I quickly get dressed, Aaron gets home, and we rush to the hospital.. Sure enough, she's had a massive stroke, but they got her there in less than an hour so the TPA shot was given and hoped that it would work.
She was moved up to ICU that night, room 201, I went home that night, only because it was past 1 am and I needed a blanket etc. So I got a couple hours sleep, woke, showered, and rushed back up to the hospital, with my crochet, computer, bag of clothes, and a blanket.. She was able to recognize us at this point, she had been trying to talk but her speech was gone, it kept sounding like she was saying "I'm sorry" over and over.. We clearly heard sissy (that's what she called me) and bubba (my brother) I love you, and that was about it".. She was paralyzed fully on the right side..
Saturday she stayed in the ICU, where they monitored her vitals, and poor momma was getting so frustrated with us cause she couldn't communicate with us.. She had tried writing, and I still couldn't figure out what she was trying to tell me, Saturday was a good day..
Sunday, she was doing really good she had passed her swallow test, recognized us all, tried talking to my aunt, and we were all so proud cause she was fighting so hard to beat this.. She had been moved upstairs to the telemetry floor, 6th floor.. My cousin had made it in, and she and my brother decided that night to spend the night with her, and so I went home..
First thing Monday morning, I wake, shower, go get donuts, and momma a plant, she absolutely loved plants.. I got a card and signed EVERYONE'S name that loved her to that card. When I got to the hospital she was sleeping a LOT, and when she did wake, she looked at me like she didn't recognize me, like she was very dazed.. They had scheduled a procedure to check her heart to see if the clot that caused her stroke had come from her heart.. During this time, she's just seeming more and more distant to me, looks at me, but like she's looking right through me.. This Dr. came in and decided to talk about her finances, and gruffly told her that if she didn't have the insurance to cover rehab then it would have to come out of her pocket, and if she couldn't afford it, then she wouldn't receive the rehab. I could have killed that short dude with my bare hands, but the entire time walking to speak to him, I'm praying for God to give me the proper words to say.. Well the nurse finally comes to get her to take her for the procedure and I inform her of the condition she's in, very dazed, well she tells her dr. and he tried doing the procedure but momma was clenching her teeth.. The dr. didn't like the way she is looking so they send her for a MRI.. During the MRI they find out that the stroke (clot) has extended to her brain stem.. Not good, but not a death sentence either.. So they send her back to the ICU, because the brain stem is what controls your breathing. I didn't leave the hospital again.. She pulled out her IV on the way back to the ICU.. ( I think this was the first sign that she was giving up)..
Tuesday there's no real change, she's sqeezing our hand, rubbing our fingers, and really rubbing her face, and head, she'd rubbed her eyes so much that she had slight bruising under them.. I hated seeing my mommy like this and there was NOTHING I could do.. She was sweating profusely and they kept telling me, this is normal for cerebral (brain) patients.. At the 5 o'clock visit her blood pressure spiked dangerously high, 247/187 (going off memory here).. They told me this was possibly a fluke because she kept pushing off her pulse ox sensor.. She kept rubbing her head. She also pulled out her IV again, so they'd moved it to her left hand where she couldn't pull it out.. I kept asking if she was in pain, but they told me that she would have been wincing or something, and that she couldn't be administered pain meds because it was a stroke.. At the 9pm visit her bp was normal again, and she was still sweating so badly.. Her night nurse was such a sweet heart, and really cared for his patients.. He had asked us to get some shampoo and a brush for her, the poor thing had not had her hair brushed since Friday, and had a huge mat in the back of her hair.. Aaron brought some shampoo right up but had forgotten a brush, (not to worry I had one with my stuff..) Well we had went and grabbed a bite to eat, it was a little after 10, (they always let me stay longer than the 30 minute visits.. :) Well the nurse J, called me and asked me if I would mind coming to brush her hair, This was such a great honor to me, I was able to talk to her while brushing her hair, telling her how much I loved her, and how pretty she was, and I was sorry if I was pulling it, she would motion that it hurt a few times.. That time will always be so very very special to me.. I kissed her goodnight and told her I was in the waiting room and would see her shortly!
Wednesday is a day that I will never as long as I live forget..
I went to see her at 9, and she was sleeping, didn't open her eyes the entire time I was there, I felt uneasy about this, but the nurse assured me that she'd opened her eyes for her.. She still was squeezing my hands though, this was a little reassuring..
12 pm, she was still not opening her eyes, her blood pressure was spiking again, it was 206/147.. They gave her meds and told me by the time I got back for 5pm that it would be down.. She needed to be cleaned up so our visit was a little shorter than normal, so Amanda (my bff) and I went to Hobby Lobby to get the shirts that we were going to make her for rehab.. they were purple and said Git +R Done Sissy, and the other one was the same except it said mom.. Then I went to McAlaster's and got a salad, had went back up to the waiting room, but it was crowded, and I just wanted to 'breath' for a bit, so I sat in my car and ate lunch.. Around 4ish my brother called me and said that they had called him, that momma coded, and had to be intubated.. I rushed upstairs, (leaving everything in the car).. I stopped in the restroom first, and as soon as I stepped in the hall, I hear "CODE BLUE SICU, CODE BLUE SICU" Let me tell you that elevator couldn't move fast enough, I KNEW this was my mommy.. I get up there, and I can't hardly contain myself, I drop to my knees, there are other family member's out there thinking it's their family, I assured them, it wasn't, that this was my mom..
You remember the Dr. I mentioned earlier that had chosen to speak finances with my mom? Well it was him that had to come get me, and tell me that she had coded twice in 30 minutes, and they'd done cpr, and tubed her, and that she only was showing 10% brain activity.. It was all I could do to hold myself up, I think God was truly holding me at that time cause I just wanted to collapse.. So he said that they would clean her up and let me back..
Well not even 10 minutes go by, and he calls me back again, I'm thinking ok, I get to go see her now, no, he was telling me that she was very very critical, and that I needed to call whatever family to come because she was now had 0 brain activity, and was only being kept alive by meds making her heart beat and the machine breathing for her.. I couldn't grasp what I was hearing.. Again he said they needed to clean her up, that they had broken a few ribs during cpr, and that her pupils were already fixed and dilated, and it wouldn't be long I would be allowed back.. Thank God Amanda was there, and 2 ladies that were praying with me.. One of which that was already on her way to pray with mom.. My grandmother's pastor had called her.. She didn't know that it was MY mom she was going to pray with, til she asked me mom's name.. The rest is kinda a blur, but I remember calling everyone and letting them talk to her in her ear (they say that hearing is the last to go, I don't know)..
Justin finally got there, and we both told her it was "ok mom, you don't have to fight anymore, you can go home" (those were the hardest words I've ever spoken).. We had to make a decision to prolong her life on machines, or to let her go.. We made the decision to let her go be with Jesus.. She wouldn't have had any quality of life as a vegetable. Time had gotten away from me so I really don't know what times this all was happening.. They turned of the IV meds keeping her heart going, but had to keep the vent going until the dr. came to shut it off. I remember this time being so long, we talked to her, cried, laughed, and I remember crawling in bed with her and just holding her, and begging her to come back, but I knew this was impossible.. I was not prepared to say good-bye..
Well since they only had one dr. on call she was backed up in the ER, so she actually never made it to shut off the machines.. I remember watching her heartbeat on the screen, and it was staying steady in the 90's, then around midnight or right before it started dropping, 87, 86, 85, 86, 87, 75, 60 when it got to 60 I whispered in her ear, "Mommy, don't worry about us, we will be alright, I will take care of Justin" her heartbeat went immediately to 0..... I looked at the clock, and remember seeing 12:14 am although time of death wasn't called til 12:37 am, and we were then able to come back in and say our good byes with no tubes in her and all cleaned up..
My mommy is now with her daddy, her favorite aunties, and her grandbabies.. I know that she's happier than she's ever been in life.. But the selfish part of wants her back.. But I know that she's here, her love and guidance surrounds me and my brother, I know this.. She taught us the very true meaning of unconditional love, and loving Christ..
I thank you mommy for every life lesson that you've ever taught me, every prayer you've ever prayed, and for every tear you've ever cried in worry, and love for me.. I will strive to the day I am called home to be with you, to make you proud. To be the woman that you raised.. While you may have never carried a child in your womb, you would have NEVER known that by your love for us kids.. I love you with everything that I am momma, and I'm more like you than you ever knew.. Take care of my boys til I get there.. I can't wait til the day we're all joined again.. I love you..
Denise Arlene (Smith) Maddox
(May 8, 1961 - November 11, 2010)
Guest Book | Sign Guest Book
Send Flowers | Send Sympathy Card
Denise Arlene (Smith) Maddox
Funeral services for Denise Arlene (Smith) Maddox will be 2:00pm Tuesday, November 16, 2010 in the Henninger-Hinson Funeral Home Chapel with Pastor Danny Marney officiating. Burial will follow in Waukomis Cemetery. Services are under the direction of Henninger-Hinson Funeral Home.
Denise was called home to her Lord and Savior Jesus Christ on November 11, 2010 in Rayne, LA. She was born May 8, 1961 to Jud and Georgia (Post) Smith in El Paso, TX, then moved to Waukomis as a young girl.
Denise was a beautiful gift from God, so full of life and love for her God and family. She will be so dearly missed by all who knew her.
She was preceded in death by her father, Jud Smith; grandson, Tristin Goodwin and nephew, Donny Letourneau.
Denise is survived by her son, Justin Maddox of Rayne, LA; daughter, Shannon (Maddox) Goodwin and husband, Aaron of St. Martinsville, LA; mother, Georgia Smith of Waukomis; two brothers, Val Smith and wife, Mary; Dean Smith and wife, Jeannie; three sisters, Joyce Letourneau and husband, Don; Karen Tiessen and husband, Chuck, all of Enid; Renee Fuksa and husband, Landis of Bison as well as numerous nieces, nephews, great nieces and great nephews.
Memorials can be made through the funeral home to Children's Miracle Network.
Here's some photo's for everyone's enjoyment. .She was so loving, had such a great sense of humor, and LOVED life..
This is her and her best friend..
Her, her bff, and her bff's daughter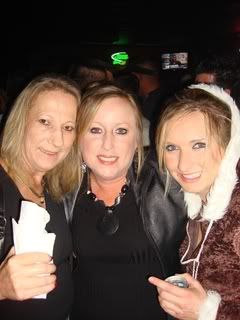 Her and my cousin for Mardi Gras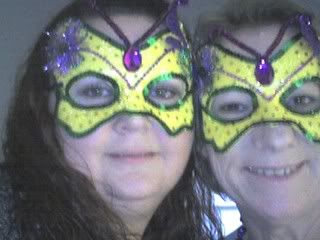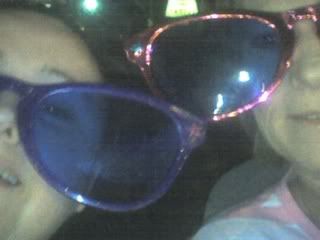 Mom..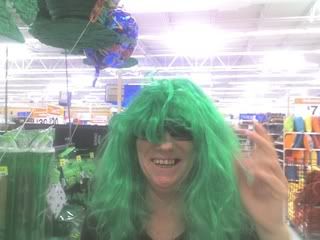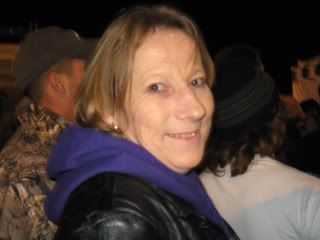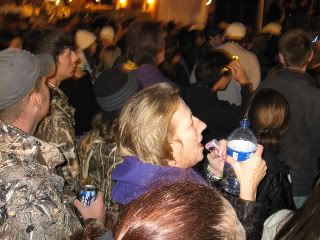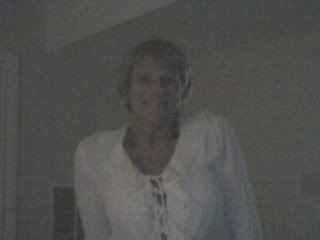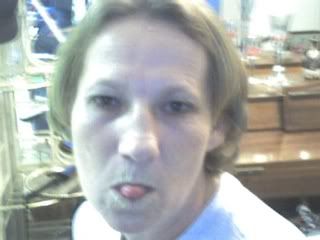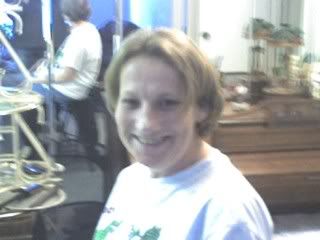 Her last Christmas with us.. Christmas 2009