Before, this is the photo that Aaron took with his phone when they first handed Tristan to him....It was really blurry because it was taken with very shaky hands....and hysterically sad man.....
before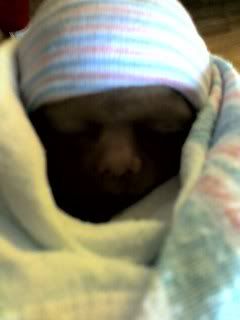 after
same picture, just closer of his face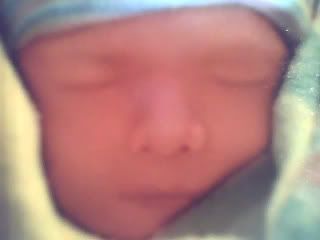 I am so proud of the way it turned out, my sweet little monkey...God I miss you so much son, I miss you so very much, I would do anything in this world to be with you to just feel you in my arms, or even in my womb again, although I have come to accept and know this it still freaking sucks....Babies aren't supposed to die before mommies!!! I love you munchkin!! Your daddy and I love you so very much!!!